We see ad commercials and people on fashion walks with glittery shining make-up and dressing. Though the look they carry is odd you cannot deny they tremendous by carrying such a stunning attire easily. If you wish to work with these sense of fashion models for your work then know some glitter photoshoot ideas before starting to work practically. As you need to focus on a different fashion and styling that need to be highlighted a lot than a regular model look.
As in a fashion model photoshoot you need to work on different themes and concepts this is a different one that will test your skills. Whether a highlighted glittery eye makeup or a full sparkling look from dress to make-up be ready to handle the new style. Apart from regular fashion, this photoshoot will emphasize specific products to be highlighted from the whole attire so keep it in mind during every click.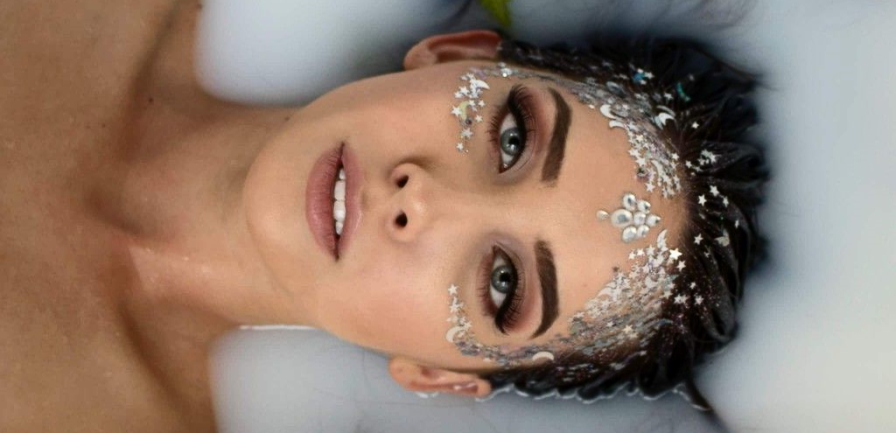 Use of soft light:
When you photograph sequins & sparkles in a fashion shoot you must be aware that they are reflective of the lights. So, using flashes can only make the look go more subtle rather than highlighting it. The easy way is to capture the shimmer is to highlight the sparks with soft light picking up the pigment without overpowering or overshadowing them.
Use different light reflectors and different colors of subtle lights to see how they highlight the look and emphasize.
Add twinkle with glittery objects: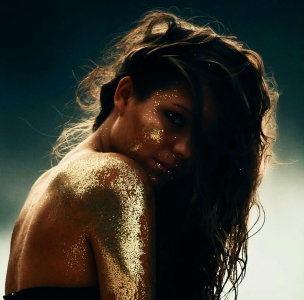 This way you can make your glittery photoshoot more spark and twinkle like the stars in the sky when you turn the camera on. Using reflective and designer beads on the make-up can light up the mood of the photoshoot. When you can easily adjust the light and the angle of the poses your model face does to get an unbelievable sight in front of your eyes. Most people use those hard sources on eye and lip make-up so use the right angle of lights and colors will make the highlighting an easy job to do.
High exposure to glitter:
If you have work quite a few times on fashion photography of woman with glitter you would have mostly done it in close-up just for faces. This time try to long and wide by making the total look of the model glittery like a rainbow with colors. You can make everything dark and just glitter the face with colors or you can make the dress and even have a spark to make the shoot get more colorful.