Home after a party or a hectic day at work and the only thing in your mind is to freshen up and rest for a while. Though we'll be tired from a full day still taking some extra time to remove make-up right will benefit you from saving your skin from damage. Some just remove makeup and wash their face do you know how harmful these simple behaviors are for your skin. One must know the right ways to remove makeup because that affects the health of your skin.
Reasons to remove make-up right:
To avoid dehydration on the skin due to residue of make-up filling up the pores.
To avoid a dull complexion on the skin which can affect the next day's look.
If you don't correctly follow the steps for makeup removal the face pores can be clogged can get bigger and visible.
Creates a break out in your skin when they mix with the oil texture of skin affecting the moisture of the skin.
The role of the night care routine and the creams you use for skincare can be affected and anti-aging procedures could be affected a lot too.

Easy ways to remove make-up right:
Never scrub your face to remove the make-up it can be rough on the skin be gentle and just dab and wipe the make-up clean.
Some people look for natural ways to remove makeup for olive oil, coconut oil, aloe vera gel, almond oil can be better help.
First, remove your lip color with cleansing oil or micellar water before cleaning the face as they are the darkest tones used on the face.
While removing eye make-up dab the cotton pad dipped in cleansing oil for some time and then remove them to avoid irritation.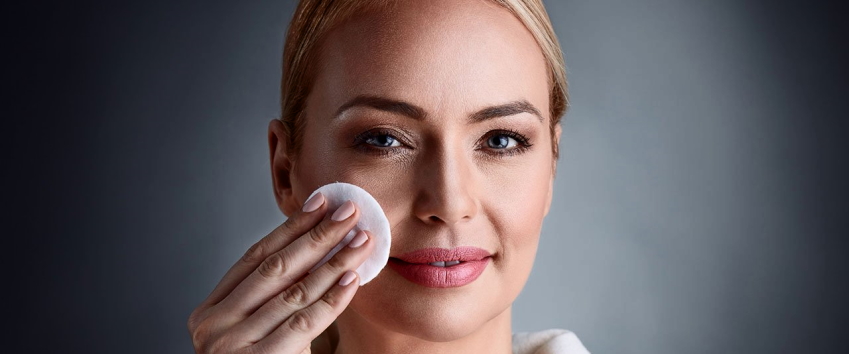 Let the steam on your face open pores this way you can easily remove make-up without residue hidden in your face.
On heavy make-up for a special occasion more than applying, it is hard to remove makeup properly and thoroughly so use few drops of cleansing oil in a cotton pad and touch up this could help remove makeup.
Using toner to cleanse your skin can be a better tip so that the residue of make-up that can be stuck in the pores can be wiped off easily.
After removing make-up wash face and keep up with your night cream to soothe the skin overnight.